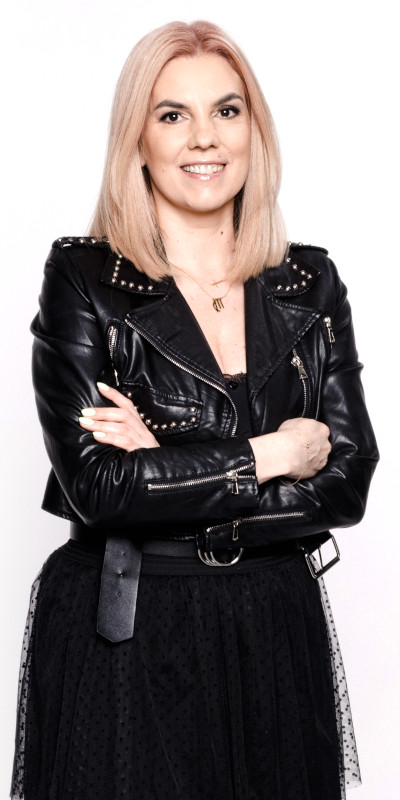 Her world is hair coloring and the opportunity to share the knowledge she has gained. For several years she has successfully run her own Gabriella Hair Studio in Wroclaw.
Colorist of the Year, two-time finalist for Osis Made To Create. Business Coach and Schwarzkopf Professional Stylist Coach.
She has gained her experience through numerous trainings at home and abroad. Most interesting professional adventure: the opportunity to conduct training in Iran.
"If you can't define a goal, define your passion. Your passion will lead you directly to your goal."
A colorist who is constantly looking for the best ways to achieve the perfect blonde.
Winner of the international #blondesoftheworld contest
Self-taught, he developed a significant portion of his skills on his own using the power of the Internet.
Currently, together with Gabriela Wesołowska, she runs trainings with a mission to raise awareness of professional colourists in Poland.
A true aesthete in his field.
"You may not be where you want to be right now. But you can look back and be grateful that you're not where you used to be."